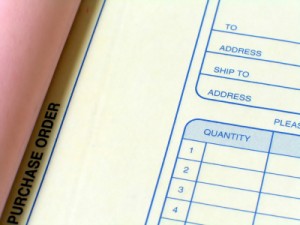 Recently I've had the opportunity to mentor aspiring entrepreneurs as part of an economic development initiative in a neighboring community.  These entrepreneurs are starting fundamental businesses: not the technology related enterprises where I have spent my time, but the principles for success remain the same.
Early Thinking
Doing this, I ended up falling back on an old friend, the "value proposition."  To explain it to my entrepreneurs who had no business experience I needed to come up with a clear and exact definition.  I used three questions for this purpose, and you can apply them to your start-up:
What is the reason your customer will buy from you?
Why will your ideal customer buy from you and not your competitor?
Why will your ideal customer not take an alternative action, such as not making a purchase?
Answer these questions and you have a good start. The value proposition is not what you do or a description of your business. Answer the question, "why buy" not "what you do." What value does your business provide to the ideal customer?
Louisville Slugger's #owntheplate marketing speaks to value:
"Turning Players into Legends since 1884" "Before Little League. Before the World Series. Even before the rule that says three strikes mean you're out, Louisville Slugger was already perfecting the bats that would write the history of the game. Over the past 125 years, no other brand has logged more wins, captured more titles and set more records than the legendary bats of Louisville Slugger."
Here is a more edgy example from PinchZoom:
"We create kick-ass mobile experiences – the best companies in the world use our amazing team to create apps that people love".
Notice how both add their credentials.  Ideally, proving the value they offer will be delivered.
Blink Analysis
There is a lot more to creating a cogent business strategy than crafting a value proposition.  However, without defining the target customer and communicating the unique advantage of your business, do you have a substrate on which to build a great business strategy?
Test your value proposition with my list of common pitfalls:
Buy Low Sell High Pitfall: Have you avoided weak general statement that anyone can make?
Product Description Pitfall: Have you described value your buyer will receive and not provided a description of features and capabilities of your product or service?
So What Pitfall: Do you communicate value that elevates you above the competition?
Follow the Crowd Pitfall: Is your value proposition really different than your competition and unique when compared to them?
Prove It Pitfall:  Are you providing evidence that supports your claims?