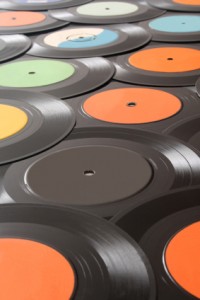 What could American Bandstand have to do with a Community Development Organization in Philadelphia?  I visited The Enterprise Center this week, which occupies the same building that first broadcasted Dick Clark's famous TV show in 1952.  American Bandstand was an innovation and The Enterprise Center is making that a tradition by offering a broad range of initiatives to support community development.  They offer programs to support entrepreneurs in creating and accelerating already established businesses – my particular area of interest.
Early Thinking:
Teaching Students to Fish: One of the center's programs is a youth entrepreneurship program (YES program) where high school students launch their own businesses.  The students I spoke with all had their "elevator pitches" down and were very articulate.
News about innovation and business creation comes at you from every direction; and has accelerated since the President's January State of the Union Address.  Unfortunately, there is no innovation or business creation switch that one can just turn on: wish it were that simple.  I do not have the quantitative data to indicate the students will become entrepreneurs in their adult lives.  Certainly, working business creation problems will expose these students to important skills.
Blink Analysis:
My instincts tell me this program makes sense.   Starting with high school students and taking a long-term view is a way to build entrepreneurial skills.  These skills are useful even if they do not start a business beyond this high school project.